San Marcos High School Cheer Coaches
Andrea VanDeusen
Varsity Coach & Advisor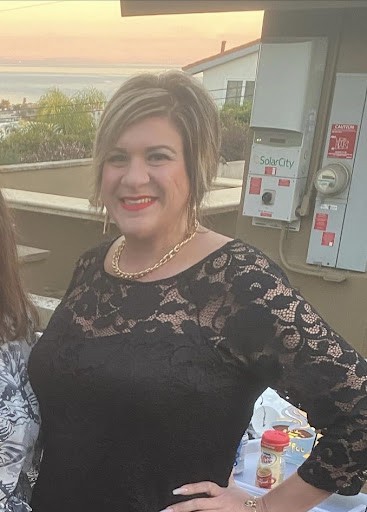 Coach VanDeusen's passion for cheer started in Murrieta where she was a Pop Warner cheerleader.  Realizing her love for cheer, she continued on into high school and college. Coach VanDeusen's coaching experience began in 2009 where she coached the freshman, JV and Varsity teams at Lakeside High School in Lake Elsinore, CA .  She was an Education Specialist while she simultaneously ran the Cheer Program for 4 years. Coach VanDeusen began her teaching career in the SMUSD in 2015 where she taught Math at San Elijo Middle School. She then transferred for the 2016-2017 school year to San Marcos High and has been proud to be a Knight ever since!
Currently Coach VanD is an Algebra 2 math teacher and is excited to be taking over the SMHS Cheer Program for the 2022-2023 Season!
Armando Castellanos
JV Coach & Varsity Assistant Coach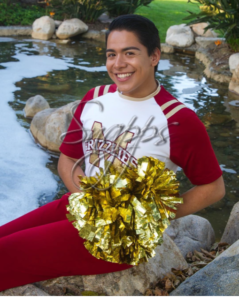 Coach Armando is the current Junior Varsity Coach and Assistant Varsity Coach. Armando is from San Marcos and he has lived in North County most of his life. North County is where he was originally introduced to the world of cheerleading. Coach Armando's cheer background comes from the Mission Hills High School Cheer Program where he was apart of sideline cheer team and the competition team. Armando went on to coach the junior varsity cheer team and the competition team before he transitioned to San Marcos High. Coach Armando is going into his 4th year of coaching and 3rd year at SMHS. Coach Armando also participates in the Level 6 non-tumbling all star team at FCA. Armando's favorite thing about cheer is stunting and helping those to further improve their stunting technique.
Heather Gasso
Freshman Coach
Competion Coach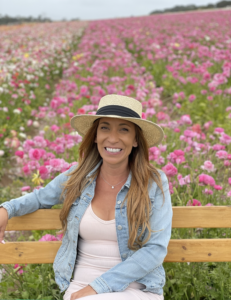 Coach Heather's love for cheer began at a young age as a gymnast at SCEGA in Temecula California. She began her career in cheer as a Pop Warner cheerleader and this passion carried on to Murrieta Valley High School.
After high school Coach Heather continued cheering at the collegiate level as a walk-on for The University of Oklahoma's all-girl team and later at Palomar College. She worked for JAMZ in college instructing at summer camps and competitions.
Heather returned to San Diego and began working as a Behavioral Therapist in the Carlsbad School District. She advised and coached the Carlsbad High School cheer team and realized her true passion for coaching and working with young adult athletes.
Coach Heather is currently working as a Corporate Event Planner and is very excited for a fun and dynamic season with SMHS cheer.